Current LaMancha, Alpine & Saanen Sires
---
LaMancha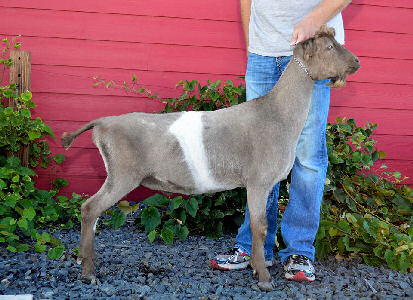 Natural Sire
*B Kastdemur's Ethos

Purebred LaMancha

03/08/2014
---
Sire: ++*B Becca's Hemingway

S. Sire:

++*B One*Oak*Hill Medicine Tumult

S. Dam:

SGCH Me's Ranch Dutch Hesba
Dam: GCH Kastdemur's Avena 3*M
2012 ADGA National Champion

D. Sire:

+*B GCH Kastdemur's Watch Yourself

D. Dam:

SGCH Kastdemur's Evian 2*M EX 94

2008 and 2009 ADGA National Champion
---
Linear Appraisal:
VVV V (YSA)

Show Wins:

DNA on file

Alpha S1 Casein
A/A

I fell in love with Avena at the 2012 National show and couldn't be more pleased with her being bred to the sire of the 2005 National Champion. Ethos is powerful yet refined and smoothly blended. We are excited to breed all of our LaManchas to him this year.
SGCH Kastdemur's Slice 3*M
2005 ADGA National Champion
Ethos' dam: GCH Kastdemur's Avena 3*M
2012 ADGA National Champion
Photos courtesy of Kastdemur's Dairy Goats
★ To Top ★
---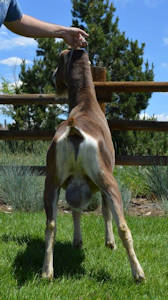 Natural Sire
Rancho-Snowfall Troubadour

Purebred LaMancha

2-22-15
---
---
Show Placings

A/E

Troubadour - 2015
★ To Top ★
---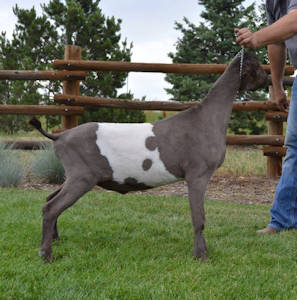 Natural Sire
*B Rancho-Snowfall Play It Loud

Purebred LaMancha

2-23-16
---
---
Show Placings

A/E
★ To Top ★
---
Alpine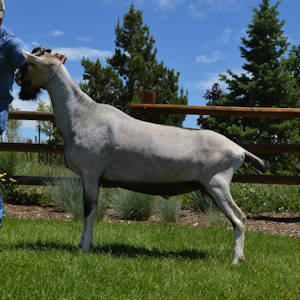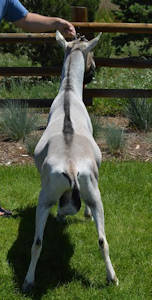 | | | |
| --- | --- | --- |
| Natural Sire - Stud Service Available- Breeding fee $75.00 | | |
| *B CHRancho-Snowfall RWHS Hollister | American Alpine | 3-22-2014 |
---
Sire: *B Redwood Hills Tribute Sailor
S. Sire: *B Tempo Aquila Fortune Tribute
Son of the 2006 National Champion
S. Dam:SGCH Redwood Hills F Seabastinne 11*M EX93
2 X's Top Ten Milk Production
Dam: Hoach's SMXR History
D. Sire:++*B Shining Moon X-Rated
D. Dam: GCH Hoach's RHRS Heredity 2*M
---
2-04 90 EVE

Show Placings

3X GCH - 2016

DNA On File

Hollister is from our last set of kids to be sired live by Sailor. We feel he exemplifies the length and stature this line is known for with balanced bone and power. Although much of the herd was too close to use him this fall, we have many breedings planned to him in 2015.











| | |
| --- | --- |
| | |
| Dam: Hoach's SMXR History | Daughter: Rancho-Snowfall Berlinetta |
★ To Top ★
---
| | | |
| --- | --- | --- |
| Natural Sire - | | |
| Rancho-Snowfall Horsepower | American Alpine | 03/12/2015 |
---
Sire: *B SG Redwood Hills Ember Sebastian
S. Sire: ++*B Qu'Appelle V Ember
S. Dam: Redwood Hills Dynamic Passion 6*M
Dam: Hoach's SMXR History VG89
D. Sire: +*B Shining-Moon X-Rated
D. Dam: GCH Hoach's RHRS Heredity 2*M
---
Linear Appraisal

Show Placings


DNA on File
★ To Top ★
---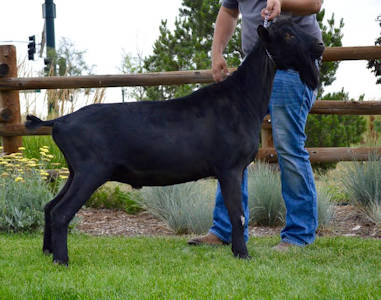 | | | |
| --- | --- | --- |
| Natural Sire - | | |
| Rancho-Snowfall B Supremacy | French Alpine | 03/17/2015 |
---
Sire: *+*B GCH Windrush Farms IRS Charmer 89 VEV
S. Sire: ++*B Iron-Rod ET Sheriff 86 +VE
S. Dam: SG Angel-Prairie Dutch Cinnamon 4*M 91 EEEE
Dam: Sand Dance SND Berlin 2*M 87 VVVV
D. Sire: *B Sand Dance WRS Night Deposit
D. Dam: GCH Sand Dance HLL Beyonce' 1*M
---
Linear Appraisal

Show Placings


DNA on File
★ To Top ★
---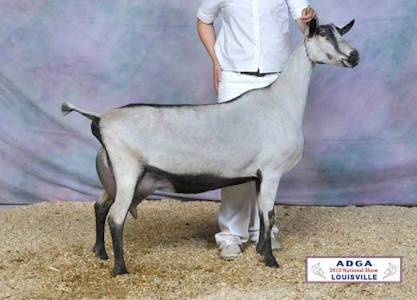 Dam of Zephyr: SGCH Redwood Hills Lance Zuri 9*M
Natural Sire -
Redwood Hills Jazz Zephyr
Elite Buck

American Alpine

05/23/2010
---
Sire: +*B Redwood Hills Sierra Jazzman
S. Sire: +*B Redwood Hills Ember Sierra
S. Dam: SGCH Companeros Sequoia Jazz 9*M 91 VEEE
Dam: SGCH Redwood Hills Lance Zuri 9*M 92 EEEE
D. Sire: +*B Tempo Aquila Freelance 91 EEE
D. Dam: SGCH Redwood Hills Ransom Zoe 8*M 90 EEEE
---
Linear Appraisal

Show Placings


DNA on File

Full sister to Zephyr:
SG Redwood Hills Jazz Zuri 10*M EX90
Photo courtesy of Redwood Hills

Zephyr daughter;
CH Mamm-Key Poet's Poetry
Photo courtesy of Blackwing Dairy Goats

Zephyr daughter:
CH MLGH Zeph/QM Tumblewood
2016 National Junior Champion Grade
2X BDIS
9X GCH
Photo courtesy of Blackwing Dairy Goats
★ To Top ★
---
Dr. James H.E. Haught, DVM ★ 7184 Sun Country Drive ★ Elizabeth, CO 80107 ★ 970-420-4133 ★ haughtdvm@gmail.com
updated 12/19/2016